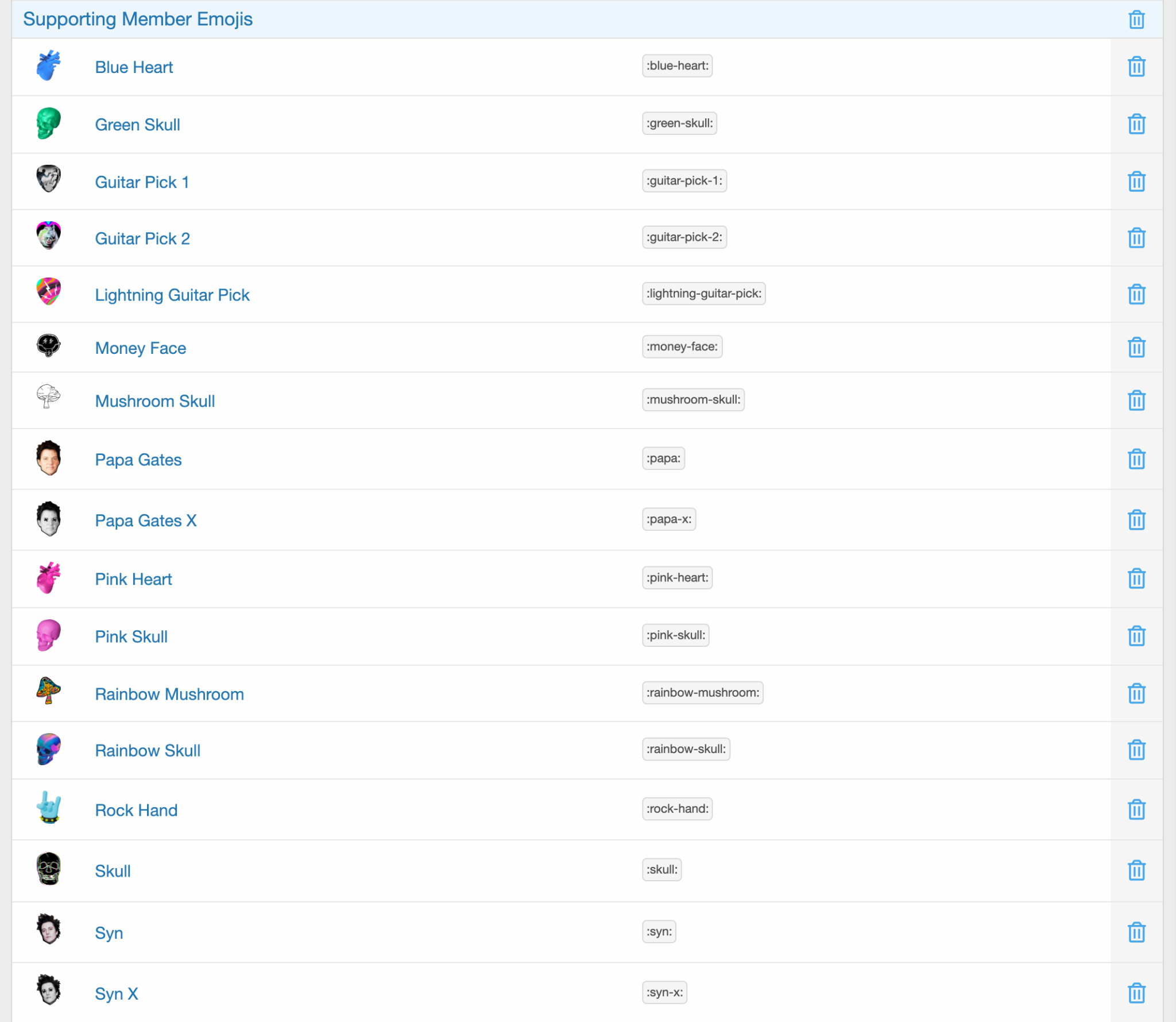 Emoji provides additional controls allowing you to set criteria for use of certain emoji and categories of emoji.
You can adjust the criteria for emoji and emoji categories under Admin Control Panel > Content > Smilies and editing individual emoji or categories. You'll see 2 new tabs added when adding or editing:
User Criteria: This provides a variety of ways to control the availability of the emoji depending on what criteria is available via both XenForo core as well as criteria added by various addons, including achievements, leaderboards, connected accounts, donations, user groups and more.
User Field Criteria: This allows you to utilize custom user fields (set under Admin Control Panel > Users > User Custom Fields) as criteria for determining if the emoji can be used.