To adjust the styling of your user groups, navigate to Audentio Community > User Group Marking in the ACP.
Add user group marking
Click this button in order to add styling to the posts of a specific user group
User group
In the drop down, select the user group that the styling you create will apply to.
Style
Select which theme this styling will be applied to.
Inherit
This option is enabled by default. If enabled, this styling will be propagated down the style tree to all descendants.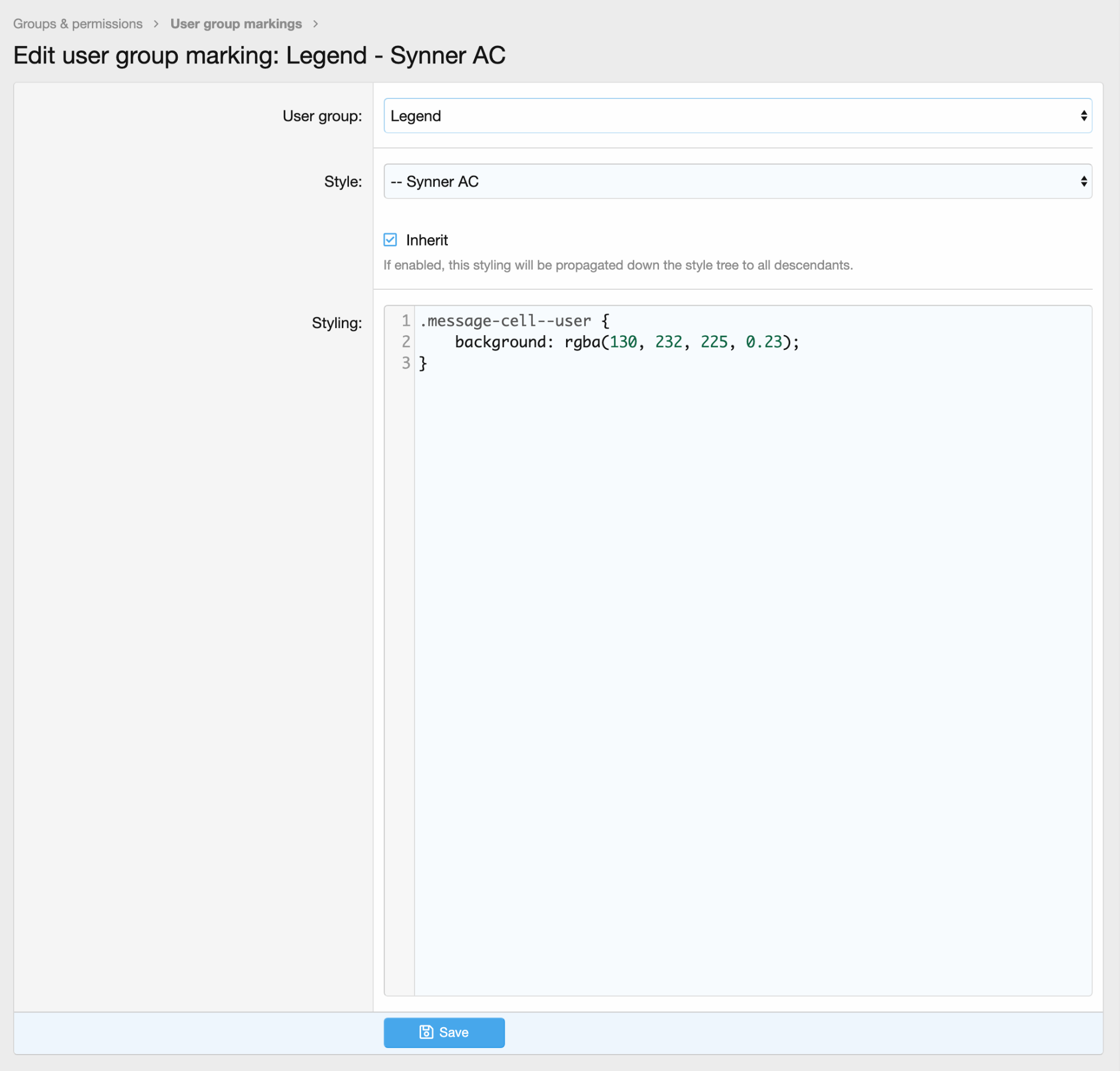 Styling
This is the text box where you're able to add your style code. Any styling created in this text box will only apply to the user group designated above.
For example, the code above is using standard CSS formatting in order to add a background color to the users' replies. It is currently using RGBA values which can also be generated on this site and be inputted above.
The possibilities are endless when it comes to using this add-on. With a touch of CSS knowledge, you can edit other parts of your board, add different backgrounds, and so much more.