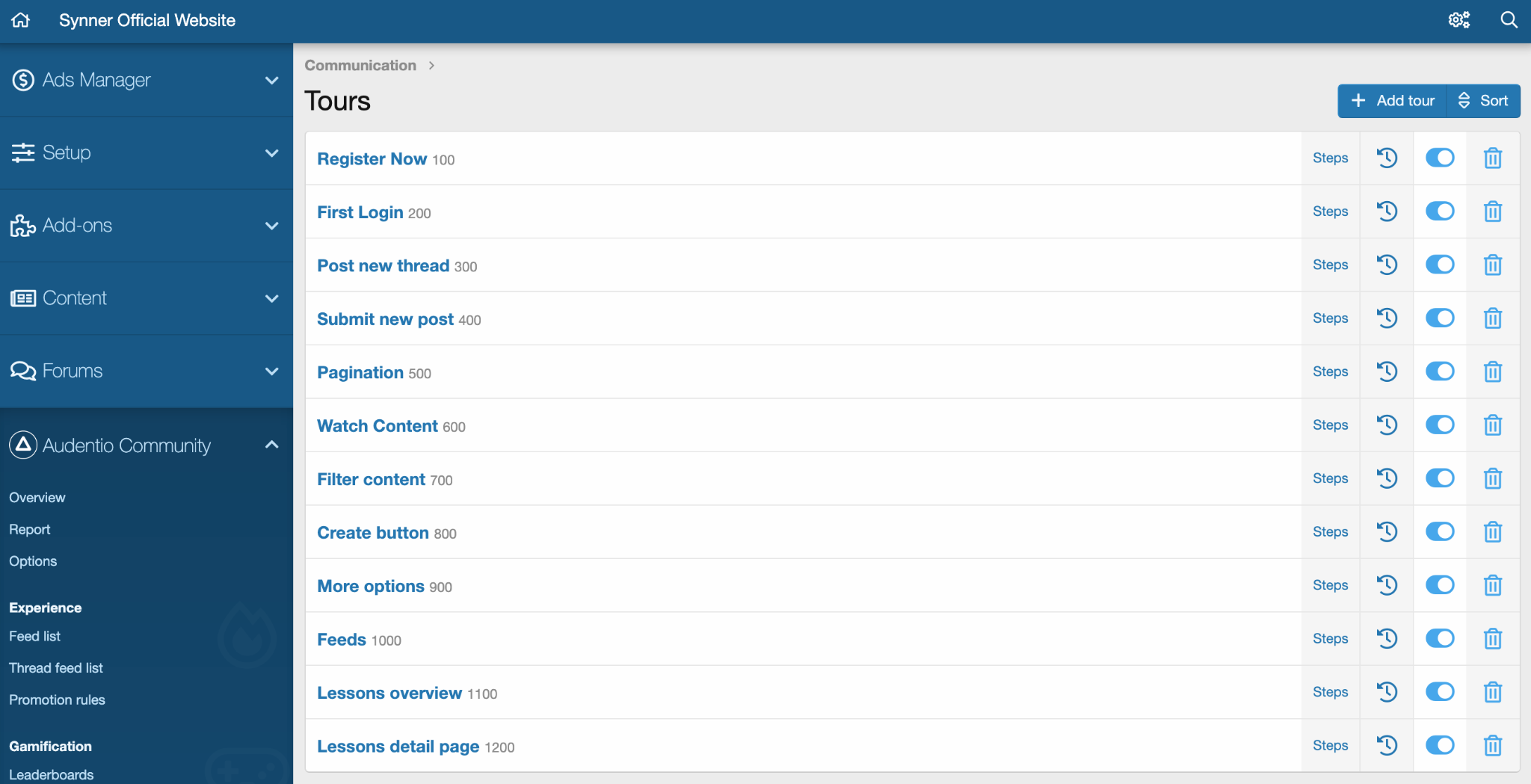 To see the default site tours or create your own tour, navigate to Audentio Community > Site Tour. The default tours created as the add-on is installed are:
Register Now
This tour adds a message under the register button for guests only and prompts them to create an account.
First Login
This tour gives an initial walkthrough of the higher level features of the site. The steps that come with this tour are:
A welcome message
Account area
Search icon
Help pages listed in the footer
Concluding welcome message
Post New Thread
This tour is only seen on forum view attached to the post thread button and is meant to prompt the user to create content.
Submit New Post
This tour will be seen in thread view and is attached to the text box prompting the user to add their own thoughts to the conversation.
Pagination
This tour will be attached to the quick options to switch between pages seen at the top and bottom of the page on forum and thread view.
Watch Content
This tour will highlight the watch button, prompting users to click this button so that they can receive alerts or emails when new content is posted in that area.
Filter Content
This tour will be attached to the section for filtering and will help users to notice that they can use filter options to find the content they're interested in.